A packaging design committed to an ecological approach
Because it has a role to play in both communication and product protection, we pay particular attention to make your packaging sustainable and eco-designed solutions to limit their environmental footprint.
Like the luxury sector, we make it a unique product but also a spearhead of your eco-responsible commitment.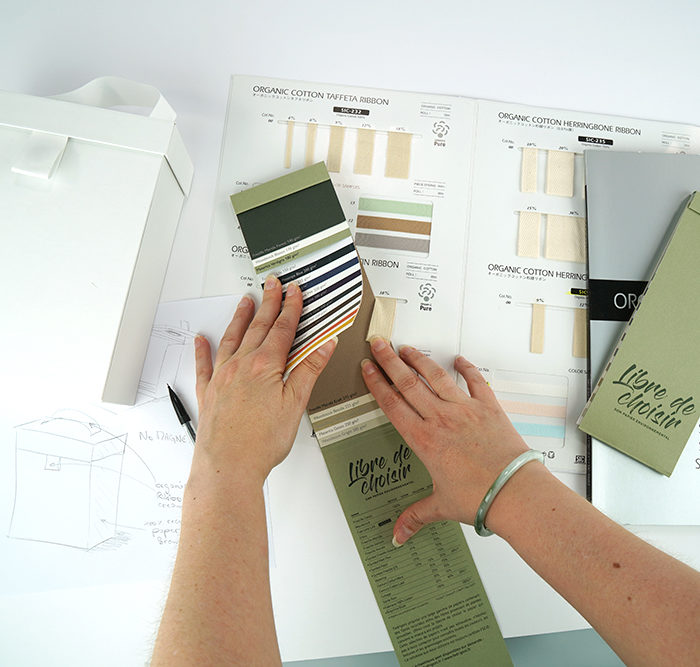 Committed eco-design
We integrate the environmental issue right from the design of your packaging to reduce its impact on the environment at all stages of its life cycle. This includes reducing weight and volume, improving recyclability by using natural, noble, recycled and/or recyclable materials, and using green and sustainable manufacturing processes.
In this cultural revolution, we have chosen to innovate by offering unique solutions.
It is thanks to our customers that we make small steps for the planet every day.
A very concrete response to an environmental optimisation constraint
Without compromising aesthetics, we reworked a new version of an existing L'OREAL box without a plastic spacer or PET sleeve. The result was an immediate improvement in environmental KPIs based on the elimination of 5 tones of plastic compared to the previous version.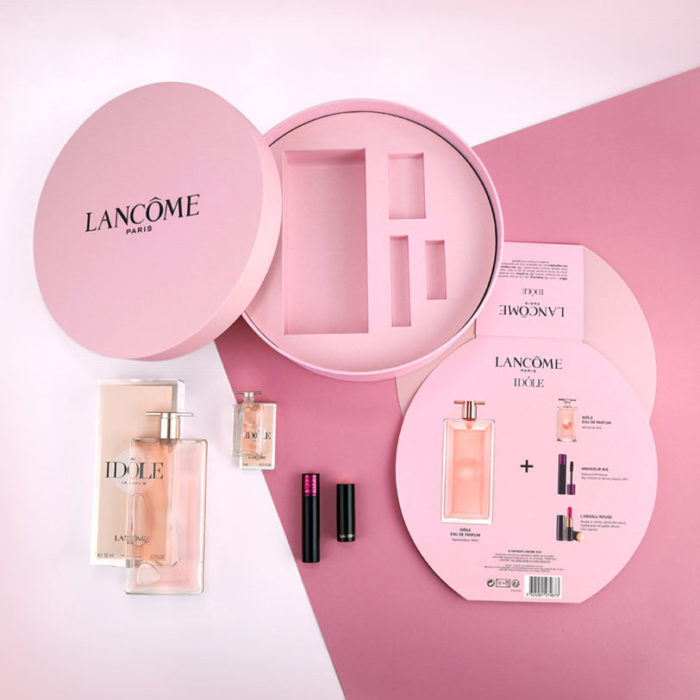 The promotion of new adaptable cushions in an eco-responsible packaging
For the jeweller L'Or du monde, who was looking for an eco-responsible packaging, in adequacy with its eco- and socio-responsible values which are the source of its identity, we conceived an ingenious adaptable and non-glued paper wedge to receive different sizes of boxes.
Reusable, 100% recyclable and biodegradable packaging.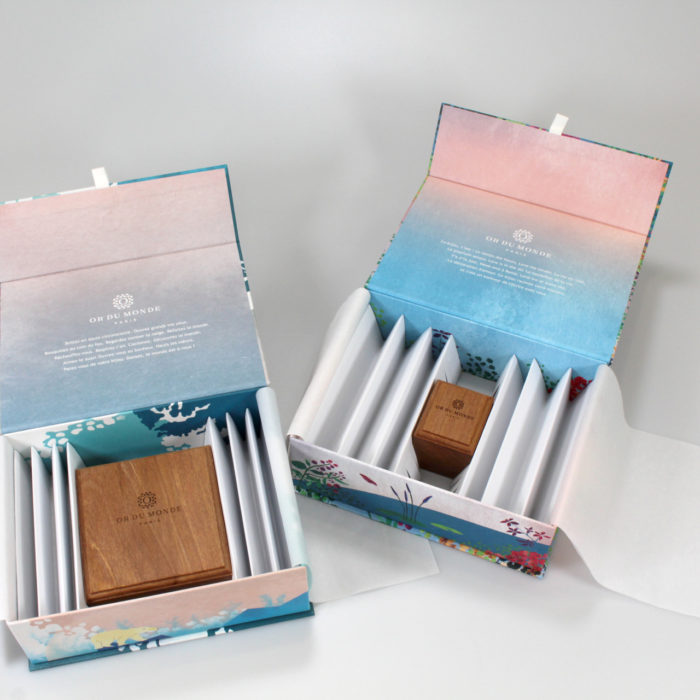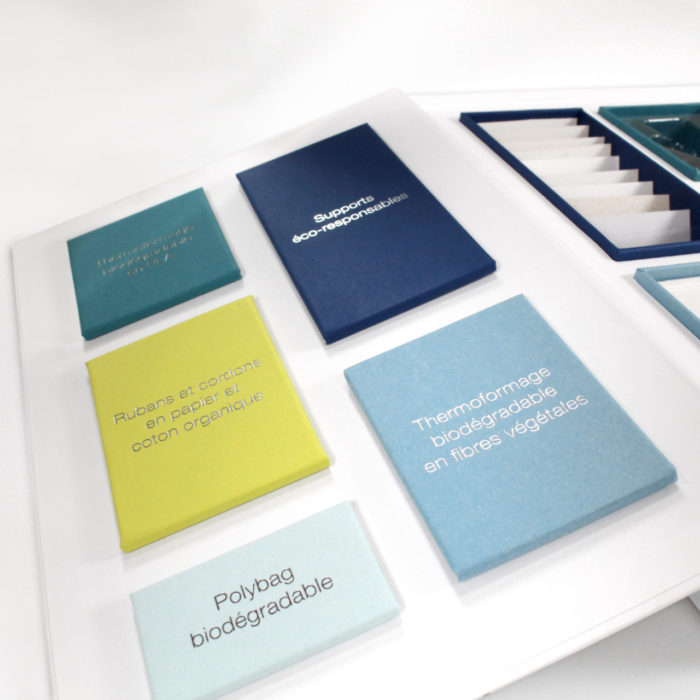 L'ECO-UP :
Your projects toolbox
The story begins at the Special Edition by Luxe Pack show in 2019 at the Carreau du temple in Paris, we had the idea to create our own eco box.
A simple box that allows you to ask yourself the right questions to perfect your sustainable packaging development:
Which design: volume, flat, material reduction?
What alternative to magnetic closure solutions?
What material: FSC – PCW?
Which printing or marking: vegetable ink, printing surface?
What type of finish: biodegradable lamination or water-based varnish?
What type of ribbon: Tencel, RPET, paper ribbon, Ecotex cotton?
Biodegradable or reusable packaging?